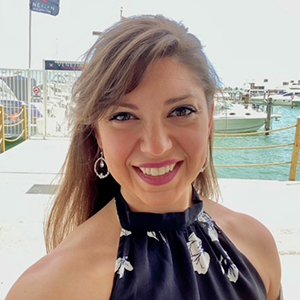 Janna Hruby, MLADC, LCMHC
Psychotherapist – Bedford, NH
Taking steps to begin counseling and allowing yourself to be vulnerable can be challenging and uncomfortable. Let me share some information about myself to help start this process.
I am a licensed clinical mental health counselor and masters licensed alcohol and drug counselor.
I have worked in a variety of outpatient, mental health settings, providing both individual and group counseling to adolescents, young adults, and adults.
For the past 5.5 years, my experience has been focused on facilitating groups for a partial hospitalization and intensive outpatient program, in addition to individual counseling for cooccurring disorders.
My approach to treatment is multifaceted – as we know there is no such thing as "one size fits all."
My focus is on creating a safe space, where we can address your needs and goals together.
I utilize trauma informed and trauma focused treatment, as well as cognitive behavioral therapy, dialectical behavioral therapy, and quite often, humor.
I work with my clients to help them develop a healthy sense of self.
Too often, as human beings we forget our innate capacity for resilience. Utilizing a holistic, health realization approach, my goal is for us to work together to help you feel empowered.
I completed my undergraduate education in human development, with a focus in psychology, and a minor in community-based human services at Wheelock College. I received my masters from Lesley University, with a specialization in trauma.
When not at the office, I enjoy being outside, especially hiking in the mountains as much as possible.