Teen Counseling in Massachusetts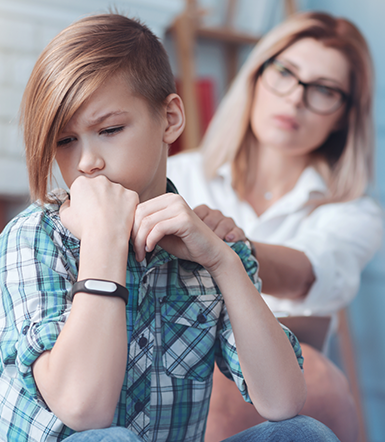 Guiding Teens in Resolution of Emotional Issues and Major Life Changes
Getting access to quality counseling for your teen is likely a major concern for you as a parent. Rest assured, Family Counseling Associates offers compassionate counseling by skilled staff right here in Massachusetts. Conveniently located in Andover, you can turn to us if you are having a problem with your teen. Perhaps they are having a hard time adjusting to divorce, or maybe they are having social anxiety. Whatever the case, get them the help they need. They may not ask for it directly themselves, but they need it. Remember, it can be very hard for teens to open their hearts to parents, teachers and even friends and tell them about the turmoil they are going through. The counselors at Family Counseling Associates provide them with the space, confidentiality and opportunity to speak freely.
Our teen counseling in Massachusetts addresses mental and behavioral health services offered by therapists/counselors, psychiatrists, social workers, and psychologists/neuro-psychologists. We have counselors here who specialize just in teen issues, which often stem from behavioral, social, gender identity, body image, and learning issues.
Assisting Teens in Massachusetts
Different kids respond differently to various types of treatment. One teen may thrive under the direction of a counselor within individual therapy as part of teen counseling in Massachusetts, while others may benefit more from a family based or group based approach.
The root of our practice is based on cognitive-behavioral techniques to boost teens' feelings of self-efficacy so they can bolster their social relationships and function more effectively.
Depending on your teenager's needs, therapy could include:
Social-skills training
Therapies for dealing with anxiety, anger and depression
Strategies to reduce impulsivity, inattention and hyper-activity
Emotional regulation training
Self-management or coping strategies for more independence
Adjusting to life changes, i.e., parental divorce or separation, gender identity support, etc.
Assisting Parents in Massachusetts
The parents are just as important in the therapeutic process as the teens. That's why we actively involve parents and other family members in the process of healing.
This is so we can help you rediscover and build upon positive relationships with your teen as he or she relates to the family culture.
In addition to teen counseling in Massachusetts, we also offer these services:
Counseling: All Ages
Trauma, Grief and Life Transitions Counseling
Gender Identity Support
Psychological Testing
Medication Management
Mood Disorder Treatment
Eating Disorder Treatment: Bulimia/Anorexia/Binge Eating
Depression Counseling
Anxiety Counseling
Attention Issues (ADHD and Stress Management)
Family Therapy
Anger Management Therapy
Make an appointment with one of our licensed professionals today to pinpoint the best personalized treatment plan possible when it comes to teen counseling in Massachusetts.
For more information about our teen counseling in Massachusetts, call Family Counseling Associates now at 978-222-3121.
Family Counseling Associates
Hours: Monday through Thursday from 9 a.m. to 6 p.m. and Friday 9 a.m. to 5 p.m.
Contact: Phone 978-222-3121 | Fax 978-296-3460