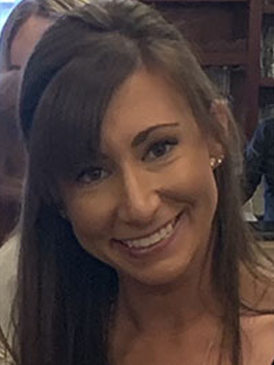 Theresa Iannetta MSW, LICSW
Regional Clinical Director – Bedford, NH
Theresa Iannetta MSW, LICSW is a Licensed Independent Clinical Social Worker and provide counseling to children, adolescents, young adults, families, and parents/guardians. My specialty lies in particular with adolescents and being able to provide a safe and comfortable environment for my clients.
Adolescence can be a difficult time for both them and their families; struggling with a rollercoaster of emotions and behaviors caused by poor self-image, peer pressure, social or academic difficulties, poor impulse control, trauma, etc. My practice is informed by various types of therapy to meet the individual needs of each client. I utilize a down to earth approach with a touch of humor to help empower adolescents to find their own sense of inner peace.
Young adulthood can cause significant stress on individuals as this is an important period in life. It is often that people at this age feel overwhelmed with the pressure of choosing what to do with their lives' and I can help you manage this stress and find yourself.
Education and Experience:
My education includes earning a Bachelor of Arts in Psychology from Framingham State College and a Masters of Social Work from Boston College. While receiving my Masters degree, I concentrated in the area of Children, Youth, and Families. I have 8 years of experience working with adolescents, young adults, and families in multiple settings. These settings included outpatient therapy offices, hospitals, schools, and residential programs.  I have helped many adolescents and families regain hope and take control of their lives'.