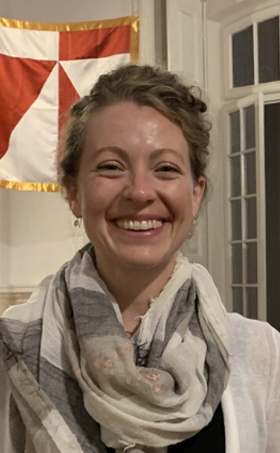 Sarah Slagsvol, LICSW
Psychotherapist – Beverly, MA
Sarah Slagsvol is an independently licensed clinical social worker, providing a warm, relational approach to support the emotional and behavioral needs of children, adolescents, young adults and parents. While considering the complex world in which young people are developing, Sarah is able to develop strategies with the client, and those around them, to address challenges interfering with wellbeing. Creating a safe, welcoming space for assessing and collaboratively treating individualized needs is Sarah's strength. Expressive therapy, Motivational Interviewing, yoga based Cognitive Behavioral Therapy and other mindfulness strategies are frequently utilized. Many other modalities are available, and will be considered as your hopes and goals for meetings are discussed.
Education and Experience
Sarah's career in helping others began with a Master of Social Work degree from the University of New York at Buffalo, followed by over ten years of experience with the emotional, behavioral and mental health needs of children, adolescents and families. She is experienced in working collaboratively with school supports, medical providers and other mental health service providers to ensure a child-focused, family centered approach to meeting those needs. Other experience includes substance abuse treatment for adolescents, play therapy, family therapy and risk assessment/safety planning.
More Questions?
If you are interested in scheduling an appointment, please complete the on-line registration form on the home page, or email us at info@fca-andover.com for more information.