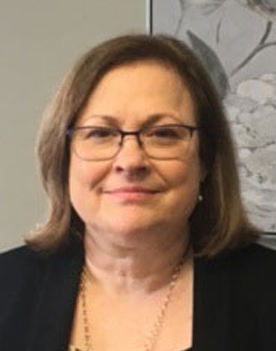 Marie Lise Royer, Ph.D.
Psychologist – Telepsych
Dr. Royer has been a Licensed and a Clinical Psychologist for 30 years. Her clientele ranges in age from 18 through geriatrics. She works with individuals, couples, and families. Her approach is client-centered, collaborative, and strength-based. She draws upon several therapeutic modalities including psychodynamic psychotherapy, interpersonal psychotherapy, cognitive-behavioral psychotherapy, and mindfulness-based techniques. She provides services in French and in English.
Education and Experience
Dr. Royer obtained a Bachelor of Science in Psychology from McGill University, Montreal, Quebec, Canada. She subsequently completed a Ph.D. in Experimental Psychology with a specialty in Developmental Psychology from McMaster University in Hamilton, Ontario, Canada, followed by her post-doctoral and American Psychological Association-approved training in Clinical Psychology from the University of Massachusetts in Amherst.
Dr. Royer has trained and/or worked in various settings including medical schools, hospitals (inpatients and outpatients), VAs, mental health centers, schools, Colleges, private practices, and nursing homes-rehabilitation facilities. She has worked with clients presenting with a broad range of issues related to anxiety, mood disorders, sexual identity, trauma, grief/loss, difficulties in interpersonal relationships, adjustment to life transitions, attentional problems, aging, and chronic illnesses including neurocognitive disorders such as Dementia. Dr. Royer also sees individuals seeking personal development through psychotherapy.