Family Counseling in Manchester NH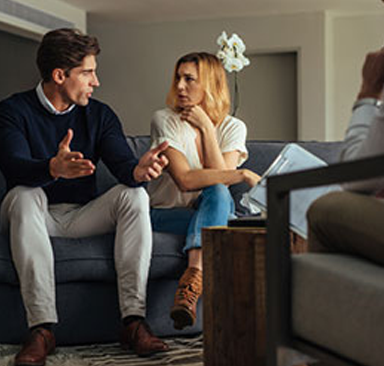 Strengthening the Family Dynamic Through Counseling in Manchester NH
The focus of our practice here at Family Counseling Associates is to strengthen families and the relationships that are found within. Relationships of all kinds play a central role in our lives, but they take a lot of work on all parts. Our treatment approach often includes learning more effective interpersonal skills that can change destructive behaviors and patterns that cause so much emotional damage.
Living together is never easy but we can make it better. We work closely with families, and individuals within those families, who are faced with daily and situational challenges and transitions. We encourage individuals and families to take an honest look at themselves as the catalyst for change. Our specialty is in our name: Family Counseling Associates. Here, we treat every member of your family as an individual or the unit as a whole. Many times, we do both. Choose us for trusted family counseling near Manchester NH for high-quality, effective outpatient services.
Family Counseling Associates is located at 360 Route 101, Unit 12B, in Bedford NH, and can be reached at 603-242-2296. Our hours are Monday through Friday from 9 a.m. to 8:30 p.m. 
Our Services
We believe heavily in a commitment to the family unit, which is why we are here to help you craft more effective ways of dealing with the stress and frustration that come with being a member of a family.
With our family counseling near Manchester NH, we provide these varied services:
Trauma, Grief and Life Transitions Counseling
Child, Teen, Adult and Senior Counseling
Psychological Testing and Medication Management
Eating Disorder Treatment for Anorexia, Binge Eating and Bulimia Counseling
Attention Issues, i.e., ADHD and Stress Management
Family, Couples, Relationship and Couples Therapy
Mood Disorder Treatment
Anxiety Counseling
Anger Management Therapy
Depression Counseling
We aim to strengthen the foundation of every family, improving the inter-relationships within. Relationships need constant nourishment, but the issues that face each family are unique and complex. We know not all families will benefit from the same therapy protocol. Come to us for a customized plan that works.
Family Counseling Near Manchester NH: Focusing on Bonds
At the heart of family counseling near Manchester NH is a customized plan designed with YOU in mind, not a pre-packaged formula. Our fully licensed psychiatrists, counselors, social workers, psychologists, psychiatric nurses, and therapists will put those plans into motion to ensure your family unit starts working again as it was intended. The crises and circumstances of life can throw even the most stable family into chaos. When the family unit is damaged, it impacts everyone within that unit. On top of that, when someone suffers from a mental health disorder like anxiety, depression and bipolar, this can strain the family as a whole.
Families are complex, complicated entities, those that require constant care, nourishment and adjustment to ensure functional communication. If your family unit has been suffering as of late, let the counselors here at Family Counseling Associates help everyone in your household learn to live together in peace.
We conveniently offer family counseling near Manchester NH in our Bedford office.
Call Family Counseling Associates now at 603-242-2296.
Family Counseling Associates
Address: 360 Route 101, Unit 12B, Bedford NH
Hours: Monday through Friday from 9 a.m. to 8:30 p.m.
Contact: Phone 603-242-2296  | Fax 978-296-3460