Depression Counseling in New Hampshire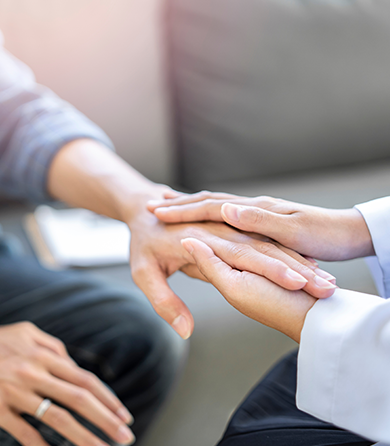 Proven, Effective Depression Counseling for All Ages Throughout NH
Many people in New Hampshire suffer from depression; it's important to understand you're never alone.  Major depression – a very common mental disorder affecting millions throughout the country – can often lead to serious interferences with your ability to function in every-day life.
When left untreated, depression can result in serious health complications while deteriorating personal, social and work relationships.
Family Counseling Associates is here to help with compassionate care as part of our depression counseling in New Hampshire.
Obtaining help before it spirals out of control is key. Rest assured, there are many effective treatments out there for depression, such as medication, counseling and therapy, as well as changes in dietary choices and exercise.
Family Counseling Associates is located at 360 Route 101, Unit 12B, in Bedford, NH, and can be reached at 603-242-2296. Our hours are Monday through Friday from 9 a.m. to 8:30 p.m. 
Services: Depression Counseling in New Hampshire
Family Counseling Associates sees patients from all over New Hampshire, such as Nashua, Derry and Manchester. We provide therapy and counseling for adults and children, treating depressive symptoms, relational issues, anxiety, and adjustment problems via cognitive-behavioral therapy in adults. For kids and teens, we can use therapies that help them cope with the anger, depression and anxiety that they may be feeling.
If you have had two weeks or more being depressed in your mood or having extreme sadness, you may have depression — a common type of mood disorder. The symptoms can be long-lasting. You may feel overwhelming sadness, loss of appetite, low amounts of energy and a lack of interest in previously-enjoyed activities.
Our counselors can address these mental health care services in a warm, comforting environment that will put you at ease:
Depression Counseling
Child, Teen, Adult and Senior Counseling
Mood Disorder Treatment
Anxiety Counseling
Psychological Testing and Medication Management
Trauma, Grief and Life Transitions Counseling
Eating Disorder Treatment for Bulimia, Anorexia and Binge Eating Depression Counseling
Anger Management Therapy
Attention Issues (ADHD and Stress Management)
Family, Couples, Relationship and Marriage Therapy
Founded on relationships that are strong, respectful and supportive, our therapies are grounded in these crucial aspects that we believe make up the most effective therapy approaches.
If you are suffering from depression or a mood disorder, please call and make an appointment with our mental healthcare professionals. Chat with one of our many trained psychologists, psychotherapists, social workers, psychiatrists, clinical psychiatrists who offer effective depression counseling in New Hampshire.
Types of Depression
Our experts address multiple forms of depression when it comes to depression counseling in New Hampshire, including:
Major depressive disorder
Bipolar disorder
Persistent depressive disorder
Seasonal depression
Psychotic depression
Post-partum depression
If you are feeling depressed, or aren't completely sure what has changed, don't hesitate to reach out to Family Counseling Associates. We are based right here in Bedford, providing you with the local attention and care you need to get better no matter where you live in New Hampshire.
Call Family Counseling Associates now at 603-242-2296.
Family Counseling Associates
Address: 360 Route 101, Unit 12B, Bedford, New Hampshire
Hours: Monday through Friday from 9 a.m. to 8:30 p.m.
Contact:
Phone 603-242-2296 
Fax 978-296-3460