Couples Counseling in Andover MA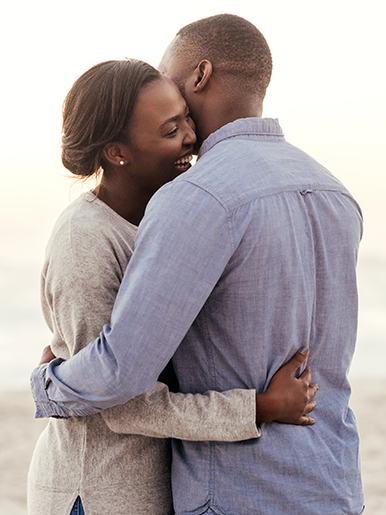 Resolving Differences with Couples Counseling in Andover
Family Counseling Associates, which has couples counselors on staff who can help you resolve your relationship issues, offers everything from individual and marriage therapy to family and couples counseling in Andover MA. Our compassionate staff members and mental health professionals know how hard it can be to maintain a healthy relationship. When that relationship encounters interruption, professional counseling intervention is often the key to resolution. Family Counseling Associates has an office right here in Andover for your convenience. Treatment for couples counseling in Andover MA can aid you in learning better interpersonal skills, while at the same time examining where emotional disappointment and pain is coming from. We also offer better ways to cope with the emotions that are part of being a couple, from frustration to stress to recurring issues.
We cover all aspects of mental health care services such as:
Counseling: All Ages
Trauma, Grief and Life Transitions Counseling
Eating Disorder Treatment (Bulimia/Anorexia/Binge Eating)
Depression and Anxiety Counseling
Attention Issues (ADHD and Stress Management)
Family, Couples, Relationship Therapy
Mood Disorder Treatment
Anger Management Therapy
Psychological Testing and Medication Management
Family Counseling Associates is based at 12 Essex Street in Andover. Get in touch today at 978-222-3121 for your appointment. Our hours are Monday through Thursday from 9 a.m. to 6 p.m. and Friday 9 a.m. to 5 p.m.
Couples Counseling in Andover MA: Our Services
Family Counseling Associates offers a wide range of mental health services, particularly as they pertain to couples counseling in Andover MA. Our clinicians have extensive experience in helping couples of all kinds resolve their differences within a caring, judgement-free setting.
Re-establishing the strong foundation that your relationship was built on is key. It's no secret that relationships are hard to maintain and take a lot of work. This constant nourishment doesn't always come easy. Sometimes you need an impartial professional to help you navigate the seas of relationships. Every couple is different, with many different issues cropping up that can get in the way of productive unions. We will work with you to figure out the best approach and solution to your problems.
Life is no doubt stressful. The first place that stress takes its toll is in a relationship. On top of the regular stressors of life, individuals suffering from mental health disorders, including depression, bipolar and anxiety, can impart that personal conflict on the relationship, even without being aware of it.
Our evidence-based approaches are designed to ensure the best possible results for couples. Our staff ranges from licensed therapists and psychiatrists to psychologists and counselors. We also have social workers and psychiatric nurses. They all work in conjunction with one another to provide personalized treatment plans as part of couples counseling in Andover MA.
To learn more, call Family Counseling Associates now at 978-222-3121.
Family Counseling Associates
Address: 12 Essex Street, Andover, MA 01810
Hours:
Monday through Thursday from 9 a.m. to 6 p.m. and Friday 9 a.m. to 5 p.m.  
Contact:
Phone 978-222-3121
Fax 978-296-3460