Anxiety Counseling in Manchester, NH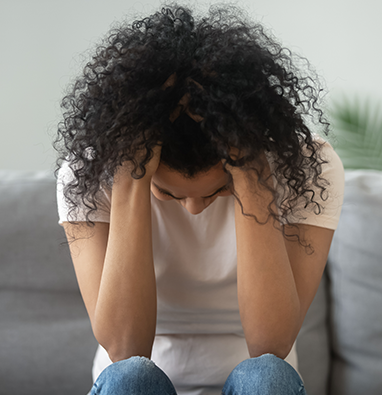 Seek Effective Anxiety Counseling Near Manchester NH
Family Counseling Associates has many offices, one of which is located in nearby Bedford. As such, we offer a wide range of mental health services, including anxiety counseling in Manchester NH, addressing:
Generalized Anxiety Disorder
Obsessive Compulsive Disorder
Post Traumatic Stress Disorder
Social Phobia (Social Anxiety Disorder

)

Panic Disorder
Anxiety disorders, of which there are many, are the most common mental illness type in this country, affecting about 40 million people. While anxiety disorders are highly treatable, only about 35 percent of people seek treatment. Family Counseling Associates welcomes patients from all over Manchester NH, as well as surrounding towns such as Bedford Merrimack, Londonderry, Derry and Nashua NH. You don't have to live in uncertainty any longer. Reach out for professional help today for your anxiety, which is a normal reaction to stress. 
But when left untreated, anxiety can consume your life and interfere with daily activities. Family Counseling Associates is located at 360 Route 101, Unit 12B, in Bedford, NH, and can be reached at 603-242-2296. Our hours are Monday through Friday from 9 a.m. to 8:30 p.m. 
Anxiety Counseling in Manchester: What We Offer
We help people who display both depressive symptoms and anxiety. We place a big importance on having respectful, supportive and strong relationships, which form the backbone of any effective therapy. Treatment may focus on developing the skills needed to interact more effectively, while helping you learn better ways of coping with overwhelming feelings of anxiety.
Family Counseling Associates provides therapy and anxiety counseling in Manchester NH for both adults and children. Our mental health professionals include social workers, licensed psychologists, psychotherapists, psychiatrists, and clinical psychiatrists, all of whom are here to help you overcome your anxiety.
Our anxiety counselors in Manchester NH offer these mental health care services:
Child, Teen, Adult and Senior Counseling
Anxiety Counseling
Mood Disorder Treatment
Psychological Testing and Medication Management
Trauma, Grief and Life Transitions Counseling
Anger Management Therapy
Attention Issues (ADHD and Stress Management)
Family, Couples, Relationship and Marriage Therapy
Eating Disorder Treatment for Bulimia, Binge Eating, Anorexia
Depression Counseling
We also assist children and teens who may be having problems originating from many issues, from parental conflict and divorce to major transitions and life changes. These conditions often reveal themselves through symptoms of anxiety.
Here, you get access to anxiety counselors on staff who will take a two-step approach, first identifying the source of your anxiety and secondly, providing a solution to treat it. Our treatment for anxiety counseling in Manchester NH blends both therapy with medication management, to result in the most promising solution that fits your specific anxiety disorder.
Call Family Counseling Associates now at 603-242-2296.
Family Counseling Associates
Address: 360 Route 101, Unit 12B, Bedford NH
Hours: Monday through Friday from 9 a.m. to 8:30 p.m.
Contact:
Phone 603-242-2296 
Fax 978-296-3460