Anxiety Counseling in Andover MA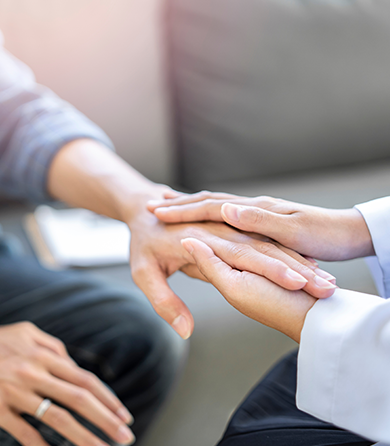 Take Advantage of Our Experience and Expertise in all Areas of Mental Health
Anxiety counseling is one of our main services here at Family Counseling Associates. We are located right here in Andover for your convenience, serving members of this community, as well as North Andover, Boxford, Lawrence, Methuen and beyond. Catering to all ages, we have several skilled and licensed mental health professionals on our staff to help you, encompassing psychologists, psycho-therapists, psychiatrists, social workers, and clinical psychiatrists. Anxiety is nothing to ignore. It's a common mental health concern that affects more than 40 million people in this country alone.
This normal human reaction to stress can sometimes get out of hand and lead to socially isolating behaviors. Yes, anxiety disorders are highly treatable, but only 35 percent of those suffering from it seek out treatment.
Family Counseling Associates has the help you need when it comes to anxiety counseling in Andover.
Family Counseling Associates is situated at 12 Essex Street in Andover. Get in touch with us today at 978-222-3121 to make a convenient appointment. We are open Monday through Thursday from 9 a.m. to 6 p.m. and Friday 9 a.m. to 5 p.m.
Anxiety Counseling in Andover MA: Treatment of Many Disorders
Many of our patients don't know if they have an anxiety disorder. Many know there is something wrong but don't know what to label it. In that case, just reach out and make an appointment. You will be glad you took that first step. Trust us to deliver judgment-free services within a warm environment.
Family Counseling Associates, based in Andover MA, offers a spectrum of mental health services, including anxiety counseling in Andover, addressing:
Social Phobia, or Social Anxiety Disorder
Generalized Anxiety Disorder
Obsessive Compulsive Disorder
Post Traumatic Stress Disorder
Panic Disorder
Adults: Our counselors can help adults with depressive symptoms and anxiety, building on respectful, supportive and strong relationships as an important component of effective therapy.
Treatment involves developing critical skills to help them interact more effectively within their social environment, incorporating support for clients as they learn to navigate their feelings of depression or anxiety.
Children and teens: Many young people also suffer from anxiety, often stemming from major life changes such as changing schools, experiencing parental conflict and going through divorce.
Our anxiety counselors in Andover MA offer these mental health care services:
Child, Teen, Adult and Senior Counseling
Anxiety Counseling
Mood Disorder Treatment
Psychological Testing
Medication Management
Trauma, Grief and Life Transitions Counseling
Anger Management Therapy
Attention Issues (ADHD and Stress Management)
Family, Couples, Relationship and Marriage Therapy
Eating Disorder Treatment for Bulimia, Anorexia and Binge Eating
Depression Counseling
Our multi-faceted approach involves first identifying the source of your anxiety and second, providing the best solution to treat it. Usually, we find the best way to offer anxiety counseling in Andover MA is to blend both therapy and counseling with medication management.
Reach out now for help and call Family Counseling Associates at 978-222-3121.
Family Counseling Associates  
Address: 12 Essex Street, Andover, MA 01810
Hours: Monday through Thursday from 9 a.m. to 6 p.m. and Friday 9 a.m. to 5 p.m.
Contact: Phone 978-222-3121 | Fax 978-296-3460