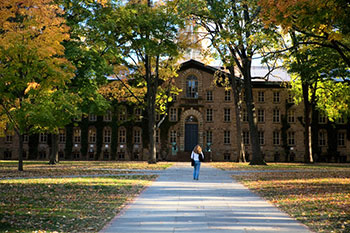 One of the hardest transitions for a parent is seeing their child go off to college. It's a moment filled with joy, sadness, excitement and nostalgia all rolled into one. Depression is common at this time, and it can feel overwhelming and uncontrollable. In this guide, we will provide some tips for dealing with depression when your child goes to college.
Recognize Why You're Depressed
The first step in any depression treatment is determining what the source of the depression is. You are obviously feeling depressed because your child as leaving, but what element of that experience is particularly upsetting to you? Is it the fact that you may not see your child for several months? Is it the fact that you will now be an empty nester? Do you feel like you have less of a purpose now that your child is going off on his own?
Try to pinpoint the specific feelings you have at this time. This will help you find coping strategies for them and it will help you come to terms with your depression.
Stay in Touch with Your Child
This is a new chapter in your child's life and in yours. You will need a new form of communication to go along with it. You may not talk as often as you used to. Your child may pull away more at first because he is enjoying the new independence of college. Rest assured that you will find a 'new normal' for you lives.
Keep in touch with your child as much as possible, but also allow him to have enough space to explore the opportunities around him. You may let your child set the pace for communication. Your conversations may shift to text messages instead of phone calls. You might be able to set up a weekly following call on a day that your child is not busy with classes.  Find a balance between your need for connection and your child's need for exploration.
Explore New Opportunities for

 

You
Your child isn't the only one who can experience new things and college. You could use this time to find new passions for yourself as well. Perhaps there was something you always wanted to try but you didn't have time to as an active parent. Maybe you're a single parent who hasn't gone on a date in a while because you were raising your child. Whatever your circumstances may be, you can use this new chapter to embrace new opportunities for yourself. Then you can share your experiences with your child, just like he will share his experiences with you.
Talk to Someone about Your Depression
You don't have to fight depression alone. Having a support system will help you through this tough life transition. Talk to other friends who have college-age children. Reach out to family members she may not have talked to in a while. If you have a therapist, talk to him or her about your depression and other feelings you may be facing at this time. Your therapist can help you find personalize coping strategies that fit your lifestyle and personality.
If you do not have a therapist, we will be happy to set you up with one. At Family Counseling Associates, we have specialists in nearly every area of mental healthcare. Contact us at (978) 222-3121, and we will match you with a licensed therapist near you.